Duo towers cranes in Paris are being dismantled thanks to our LTM1750 crane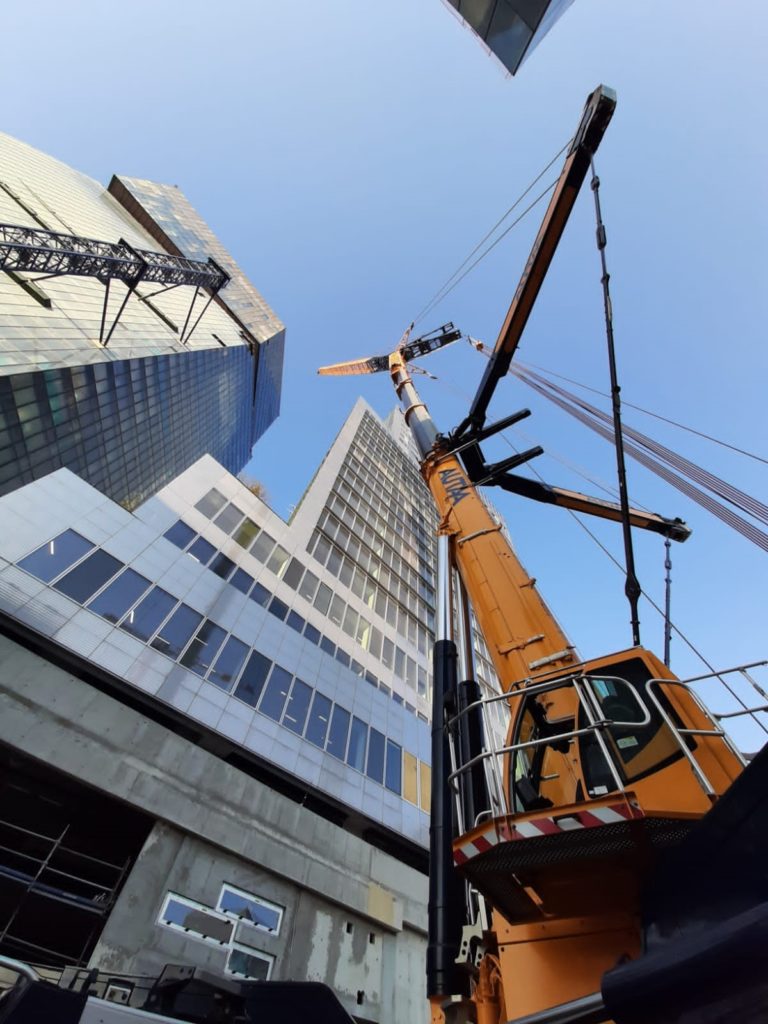 Duo towers cranes in Paris are being dismantled thanks to our LTM1750 crane
Publié le 20 April 2021
Dismantling work is in progress and requires constant vigilance for all the actors of this project.
Indeed, Duo Towers (which the first will be among the tallest buildings in Paris with 180 meters height and 39 floors) will soon be deprived of the 2 tower cranes that were used for their constructions.
Our fully equipped mobile crane is currently deploying a 151 meters jib to carry out these two dismantles which should last over two weeks.
The AUTAA group in collaboration with STME is very proud to be part of this historic building project.