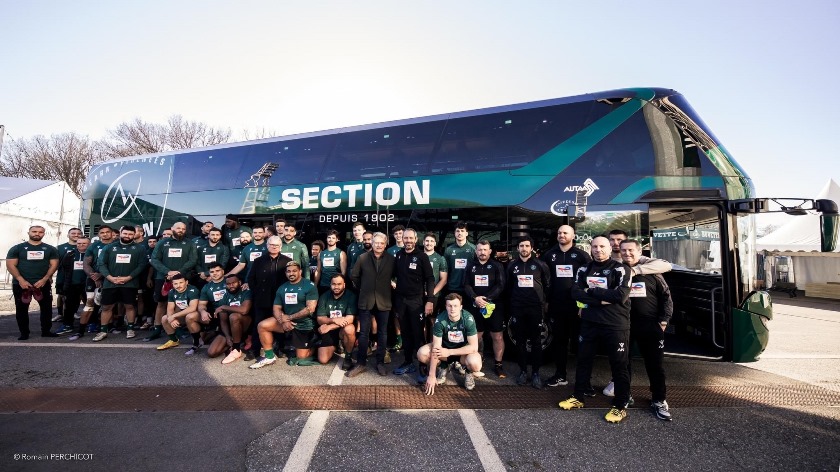 AUTAA is keen to contribute to the regional development and outreach of Great Southwest France and sponsors sporting associations that stand for solidarity and combativeness.
So, the women's basketball team Tarbes Gespe Bigorre, the Section Paloise rugby club and the Elan béarnais Pau-Lacq-Orthez basketball team are all accompanied and supported by AUTAA in their quest for victory.
AUTAA gives financial and organizational support to the Section Paloise rugby club that plays in the Top 14 and transports the players on their journeys outside the region. This partnership gives national visibility to the group as the brand appears on the rugby players' shorts. It is an opportunity for the managers to share their passion for sports and show their attachment to the Bearn region.