Our work rewarded in "the stars of the economy 2021"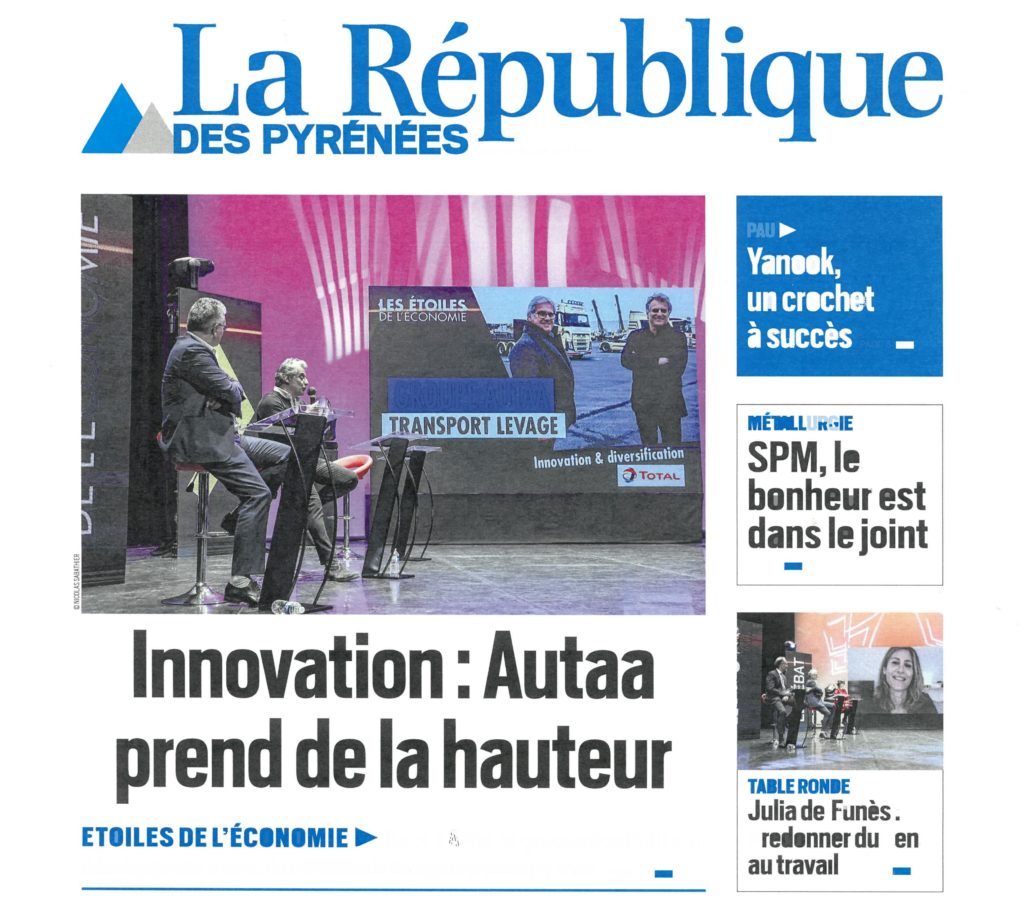 Our work rewarded in "the stars of the economy 2021"
Publié le 10 February 2021
Our Group and our employees have been honored in "the stars of the economy  – Béarn and Soule 2021" organized by the "République des Pyrénées" newspaper in the "Innovation and Diversification" category.
On this occasion, Mr. Thierry RENARD (Director of Total Global Human Resources Services) and Mr Lionel AUTAA (Co-manager of Autaa Group) presented their respective activities, including the energy transition, source of innovation within their structure.
Let's look to the future together !