CC-3800.1 during assembly for the first time with MCM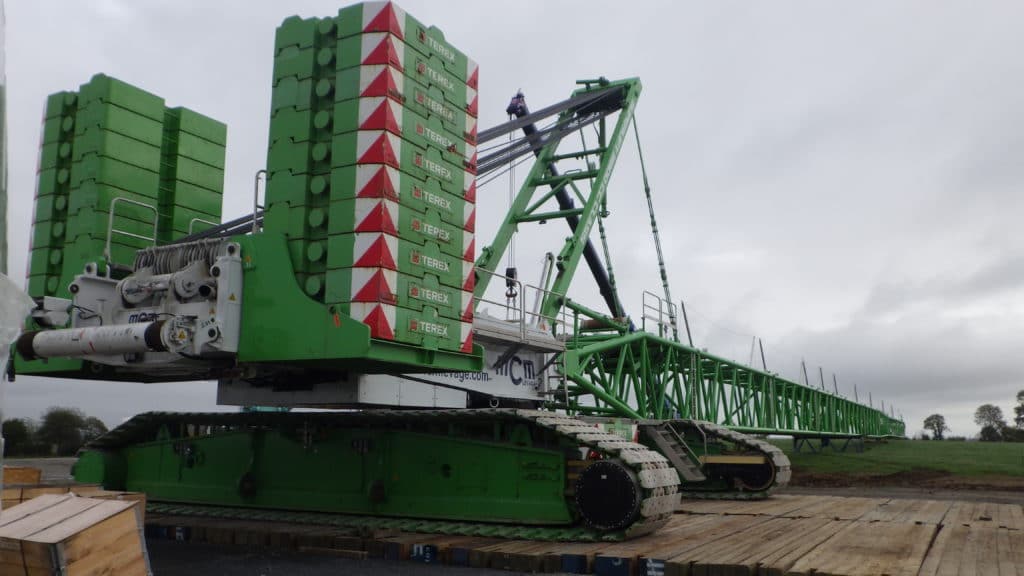 CC-3800.1 during assembly for the first time with MCM
Publié le 20 October 2020
Here are the pictures of the CC3800-1 during assembly with the LTR1220 (220t).
This DEMAG crawler crane of 650 tons is powerful enough to allow the installation of 117 m wind turbines (hub height) without any superlift system.
This crawler crane is a profitable choice to achieve lifting missions that are dedicated to us.