Head-to-head lifting on Line 18 of the « Grand Paris Express »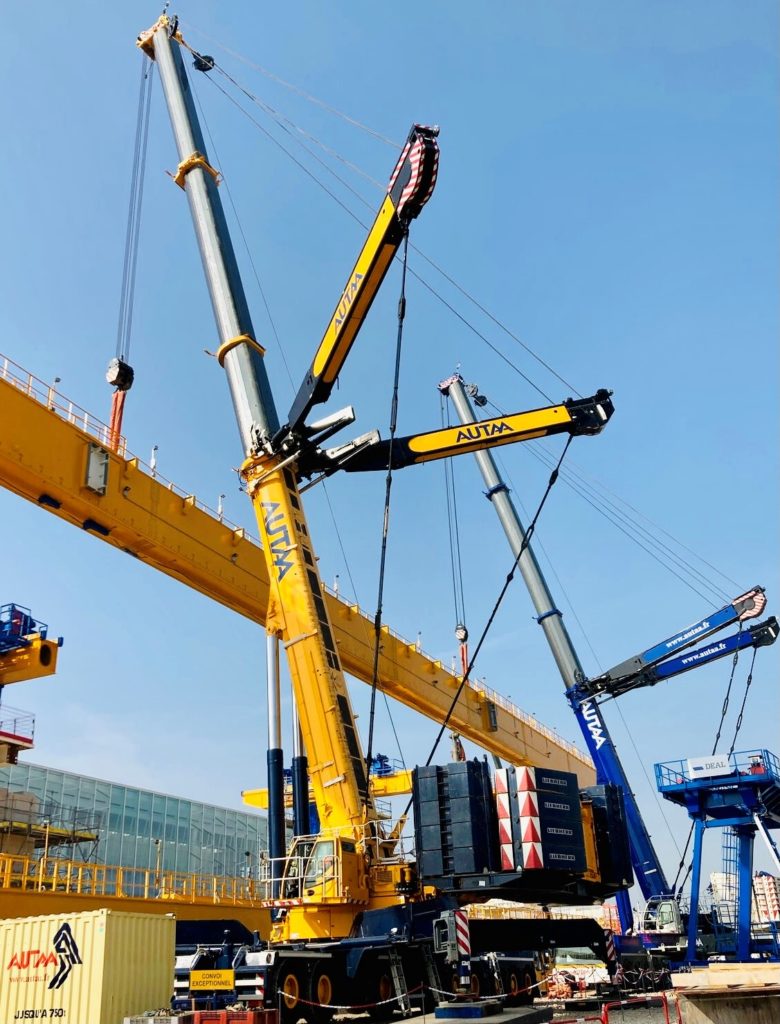 Head-to-head lifting on Line 18 of the « Grand Paris Express »
Publié le 23 June 2022
A crucial stage in the construction of Line 18 of the « Grand Paris Express » has just been successfully achieved.
For the construction of the overhead section of the line (viaduct), our two 750-ton mobile cranes have set up the two beams of the launcher, each weighing 160 tons.
This launcher, located on the site of the future Orsay-Gif station, will allow the installation of nearly 900 tunnel lining segments. A second launcher will be needed in Palaiseau to install the 730 remaining segments forming the 6 km of viaduct.