The 2019 SOBEGI SECURITY CHALLENGE won among 28 companies involved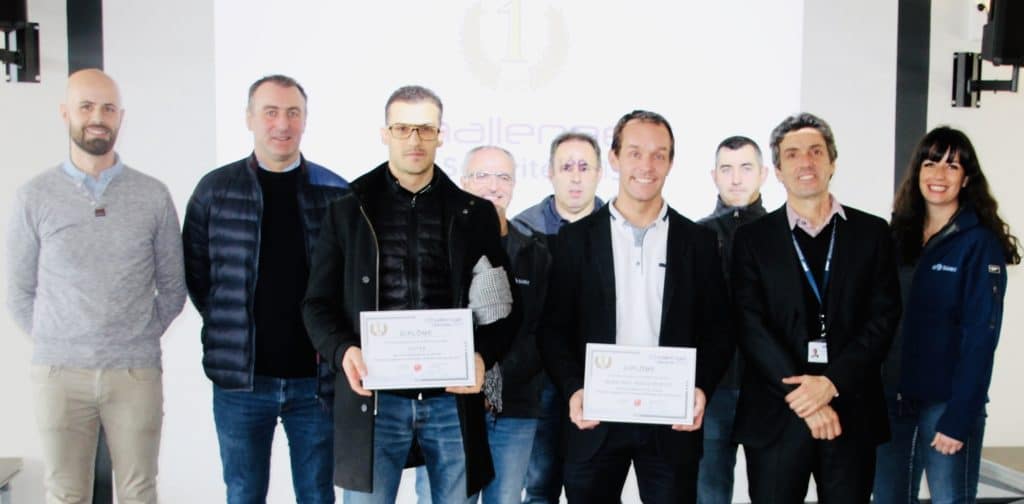 The 2019 SOBEGI SECURITY CHALLENGE won among 28 companies involved
Publié le 31 January 2020
This Tuesday, January 28, 2020 the company was congratulated by the security manager of SOBEGI M. COUDEYRE and its president M. CANIN for his professionalism in HSE matters throughout the year 2019.
The evaluation criteria for which all of our employees have been rewarded are : safety on construction sites (compliance, reporting of hazards), procedures in the event of specific events, and the implementation of a quality partnership.
The representatives of the company who were able to go to the appointment would like to congratulate all the operational staff in charge of carrying out the work for which we are convened. Efficient implementation of projects corroborated by quality management should be emphasized.